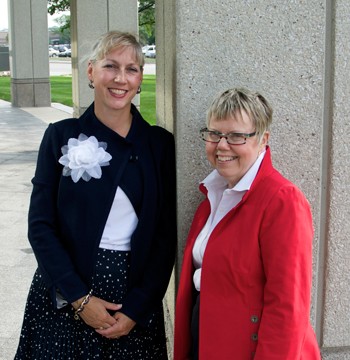 At Merkel-Damer we are passionate about three things: trust, integrity, and empowerment. With these core values, our primary focus revolves around building and nurturing life-long relationships.
Everything we do at Merkel-Damer is specifically designed and customized to your specific needs, goals and desires. That's because we understand each person's experiences and life history are unique. Additionally, we understand the need for flexibility when challenges and major life changes occur.
At Merkel-Damer, we are extremely sensitive to the needs of women. We like to work with partners, wives and spouses, where both are equal and active participants in their financial planning. All decisions and everything we do is in the best interest of all parties involved. We've developed a practice serving clients and extended families, individuals, domestic partners and couples. Additionally, we serve where major life changes have occurred such as a job change, marriage, children, death and/or divorce.
At Merkel-Damer, our mission is to help you and your family live without worry. Still not sure if we need to connect? Don't worry. We welcome the opportunity to provide a zero-obligation, second opinion at no charge.  Call us to discuss your life-giving passions and dreams.
This Cash Flow Analysis form will help you weigh your income vs. your expenses.

This calculator can help you determine whether you should consider converting to a Roth IRA.

Use this calculator to estimate the federal estate taxes that could be due on your estate after you die.

Estimate short-term and long-term federal capital gains taxes