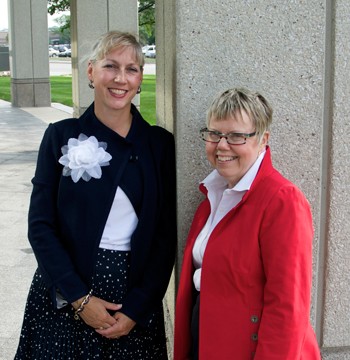 At Merkel-Damer we are passionate about three things: trust, integrity, and empowerment. With these core values, our primary focus revolves around building and nurturing life-long relationships.
Everything we do at Merkel-Damer is specifically designed and customized to your specific needs, goals and desires. That's because we understand each person's experiences and life history are unique. Additionally, we understand the need for flexibility when challenges and major life changes occur.
At Merkel-Damer, we are extremely sensitive to the needs of women. We like to work with partners, wives and spouses, where both are equal and active participants in their financial planning. All decisions and everything we do is in the best interest of all parties involved. We've developed a practice serving clients and extended families, individuals, domestic partners and couples. Additionally, we serve where major life changes have occurred such as a job change, marriage, children, death and/or divorce.
At Merkel-Damer, our mission is to help you and your family live without worry. Still not sure if we need to connect? Don't worry. We welcome the opportunity to provide a zero-obligation, second opinion at no charge.  Call us to discuss your life-giving passions and dreams.
Several key factors have helped calm the U.S. stock markets, but consider the potential for future volatility.

Ideas that may help readers save more without making a big sacrifice in their cash flow.

The differences between ETFs and mutual funds, with an emphasis on the potential cost and risk factors of ETFs.

The differences between term life insurance and permanent life insurance and the advantages of an individual policy.
This calculator can help you estimate your annual federal income tax liability.

Calculate the rate of return you would have to receive from a taxable investment to realize an equivalent tax-exempt yield.

Estimate the future value of your current savings.

Use this calculator to estimate the cost of your child's education, based on the variables you input.