Areas of Focus
LONG TERM CARE INSURANCE (LTC)
Did you know that at least 70 percent of people over age 65 will require some long-term care (LTC) services at one point in their lives?
LTC Insurance provides for the cost a variety of services to help meet both the medical and non-medical needs of individuals with a chronic illness or disability. Affected individuals cannot care for themselves for long periods of time. Typically Long-Term Care insurance covers care generally not covered by health insurance, Medicare, or Medicaid.
Individuals who require long-term care are generally not sick in the traditional sense, but instead, are unable to perform the basic Activities of Daily Living (ADLs) such as dressing, bathing, eating, using the bathroom, continence, getting in and out of a bed/chair and walking. Increasingly, LTC involves providing a level of medical care that requires the expertise of skilled practitioners to address the often multiple chronic conditions that may exist.
Many states have a Partnership program for Long-Term Care Insurance. A Partnership Long-Term Care Insurance program allows individuals to protect some of their assets from Medicaid/Medical spend down requirements (i.e., the requirement that Medicaid recipients be legally destitute before receiving benefits). Partnership qualified policies must meet special stipulations and typically differ from state to state.
As part of our planning process, we routinely discuss your plans for the last years of your life.
ANNUITIES
An annuity contract involves one or more people and an insurance company. The universal common feature of annuity contracts is the option of the holder or holders to receive assured lifelong income in the form of regular payments from the insurance company
Retirement saving is a very common motivation for the purchase of an annuity contract. The prospective retiree wants to provide income for the future, minimize the risk of losing wealth and suffering fluctuations of income. Annuities can protect against the risk of outliving one's retirement saving.
LIFE INSURANCE
Life insurance is a contract between an insured (insurance policy holder) and an insurer, where the insurer promises to pay a designated beneficiary a sum of money (the "benefits") in exchange for a premium, upon the death of the insured person. Depending on the contract, other events such as terminal illness or critical illness may also trigger payment. Life policies are legal contracts and the terms of the contract describe the limitations of the insured events. Specific exclusions are often written into the contract to limit the liability of the insurer; common examples are claims relating to suicide, fraud, war, riot, and civil commotion.
SOCIAL SECURITY CLAIMING STRATEGIES
Did you know if you take Social Security at the wrong time it can cost you thousands if not hundreds of thousands of dollars?
Since there are so many options to pursue when claiming benefits, Merkel-Damer will help you understand all your choices. Social Security is a mandated supplemental retirement system in the US that was established in 1935 as part of Franklin Delano Roosevelt's New Deal. It was motivated largely by the events of the Great Depression, which saw many Americans out of work and the nation's retired elderly often left in the direst of poverty. The intent of the program is to ensure a threshold subsistence level below which any worker who had paid into the program cannot fall. The Social Security program is funded out of payroll taxes; that is, a certain percentage of a worker's paycheck goes directly into a fund to help provide benefits to current recipients.
MEDICARE PROJECTIONS AND PLANNING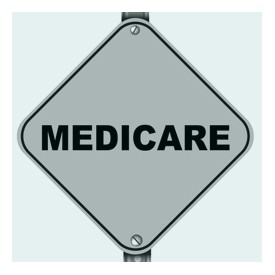 Did you know that healthcare costs will be your largest expense in retirement?
Do you know when to enroll and which part(s) to sign up for? Do you understand what is covered and what isn't covered? Established in 1965, Medicare is a federally-funded medical plan for Americans age 65 and over. It covers medical expenses such as doctor's visits, hospital stays, drugs and other treatments. The law was amended in 1972 to include people with disabilities and end-stage renal disease. As with many government programs, wading through the Medicare jungle can be confusing at best. At Merkel-Damer, we help you plan for the costs of Medicare and the Supplemental Coverage.
PHILANTHROPIC PLANNING
Over the past decade, investors have increased their philanthropic giving 36% yet only one in five feel their approach to giving is effective. Only two in five are very satisfied with their philanthropic impact. At Merkel-Damer Financial Strategies Group, we make your philanthropic goals part of your Envision® plan and review them frequently. We help you plan your legacy and your current goals. Best of all we help you determine if you can increase your support of your favorite charities without sacrificing you future.