Our Process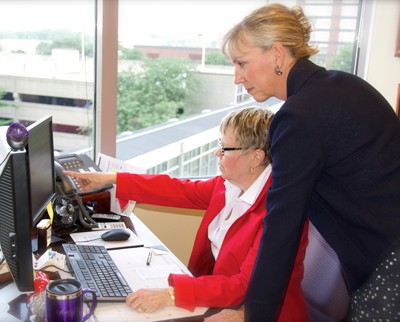 Through our affiliation with Wells Fargo Advisors, Merkel – Damer Strategies Group has many tools and resources available to help you manage your financial needs as you move from one life event to the next, including a unique investment planning process.
The Envision® Planning Process
Combining goal-based advice with sophisticated statistical modeling, Wells Fargo Advisors' unique Envision process creates an effective, easy-to-understand method for you to prioritize and achieve important life goals. Ultimately the Envision process help you live the one life you have the very best way you can, without undue financial sacrifice or overexposure to risk.
How the Envision Process Works
Define Major Life Goals: This component allows you to explore what goals and dreams you have while addressing concerns about your ability to achieve those goals.
Establish Ideal and Acceptable Goals: With our help, you explore your ability to achieve your goals in multiple scenarios. The Ideal scenario represents your goals and dreams in a "perfect world." The Acceptable scenario represents the satisfactory compromises you could make and still feel content with your life.
Prioritize Goals: Using the priority cards, they help make sure that we are on the same page, working together to achieve the same goals.
"Stress Test" Goals: To determine what level of confidence you can achieve with your Ideal and Acceptable scenarios, The Envision technology stress tests each scenario 1,000 times. During each of these 1,000 iterations your goals will be subjected to simulated random market returns (up, down, and flat years) to help you determine how likely you are to achieve your goals.
Making a Recommendation: Once we have a thorough understanding of your Ideal and Acceptable Scenarios, we will create a Recommended scenario incorporating the goals you value most.
Implement Allocation: Based on your goals, dreams, concerns, risk tolerances, and financial circumstances, we can help propose the appropriate diversification model to help you achieve your goals.
Monitoring Progress (the "Dot"): The Envision process allows you monitor your progress and your plan will update each night and create a benchmark unique to your goals and circumstances. This information can be displayed on your statements and online.
New Goals and Priorities: Change happens, whether it happens in your life or the world around you. Whenever necessary, it is easy to update your Envision plan to account for those changes and measure the impact it has on your ability to achieve your stated goals. Adjustments can then be made at your convenience.
We are not portfolio managers but we will implement your plan using the most cost effective portfolio models. As part of that service, we will do an annual checkup.
Click here to watch a video to learn more about the Envision® Process